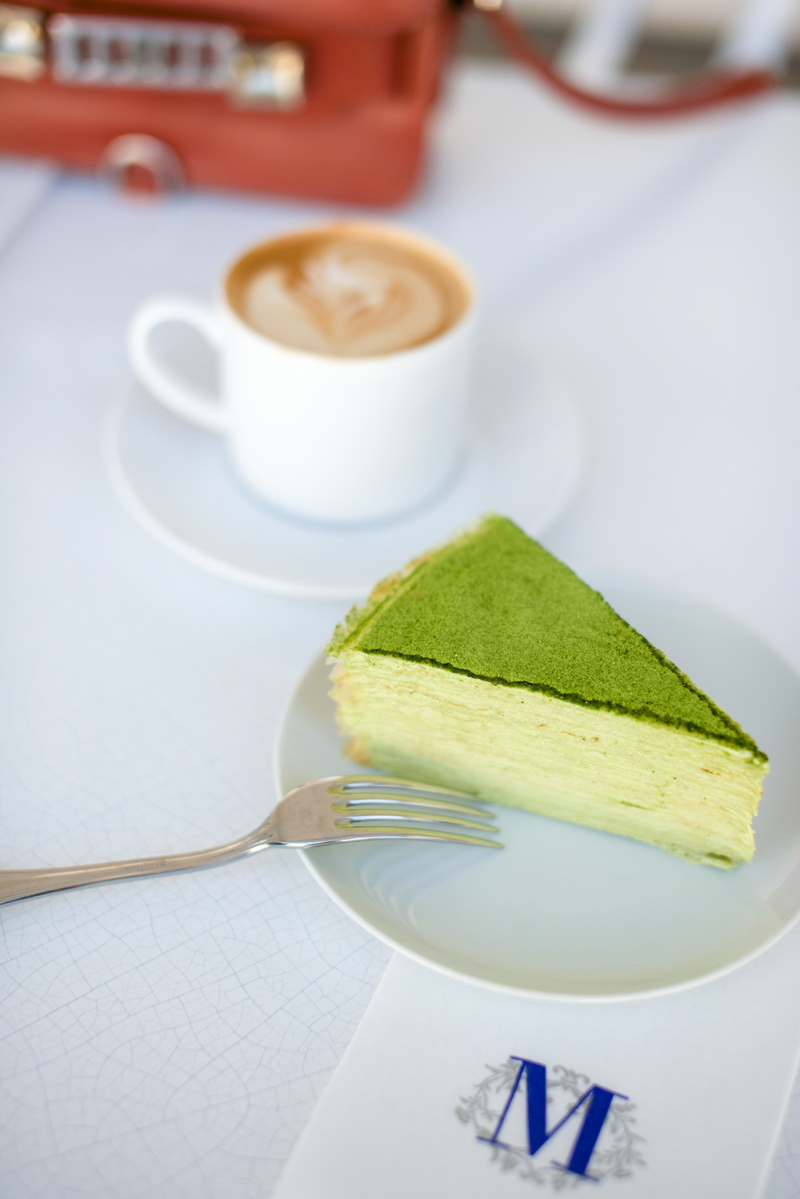 Green Tea Mille Crêpes, Latte made with Stumptown Coffee
For those who follow me on Instagram, it's not hard to see that I love all things green tea (it's actually plastered in my Instagram bio, l-o-l). I am utterly obsessed with it, and not only in the form of tea but in dessert of all kinds – green tea in cake, cookies, ice cream, macarons, tiramisu, pancakes and waffles, hot chocolate, smoothies, crêpes. You name it, I probably have tried it, dreamt of it, and/or will be down to try it.
On my trip to New York this past September, I aggressively sought after a slice of the famed Green Tea Mille Crêpes cake twice at Lady M's original location in the Upper East, and once at their cake boutique in Midtown. Each time, to no avail. The third time I was right behind another customer who had ordered the last slice—man, that Green Tea, such a hot commodity at Lady M! You either have to get there fairly early to order a slice, or get there around lunchtime and brave the long lines. So instead, my boyfriend Steve and I tried their Signature mille crêpe, and their Strawberry Shortcake, which were both really enjoyable. But the fact that I was so close to trying the one thing I really, really wanted and couldn't have, I'm sure it altered my experience.
Luckily, I came back home and realized that Lady M would soon be opening their first location in Los Angeles! As soon as it did, you know that I visited on a weekday during an off-hour… just to make sure I'd get ahold of the prize, you know? And sure enough, finally! I got to delight in a slice of the Green Tea Mille Crêpe cake (and without the rush and noise that I experienced in NYC!). It was, for a lack of a better word, good. So good.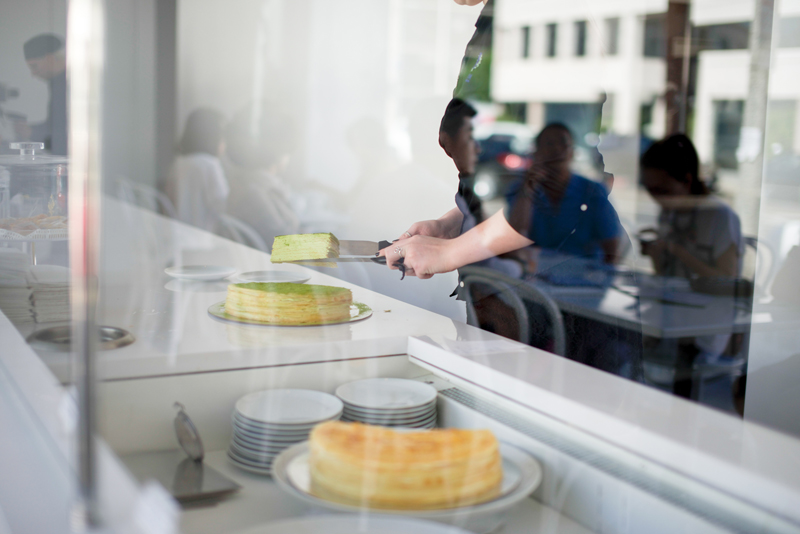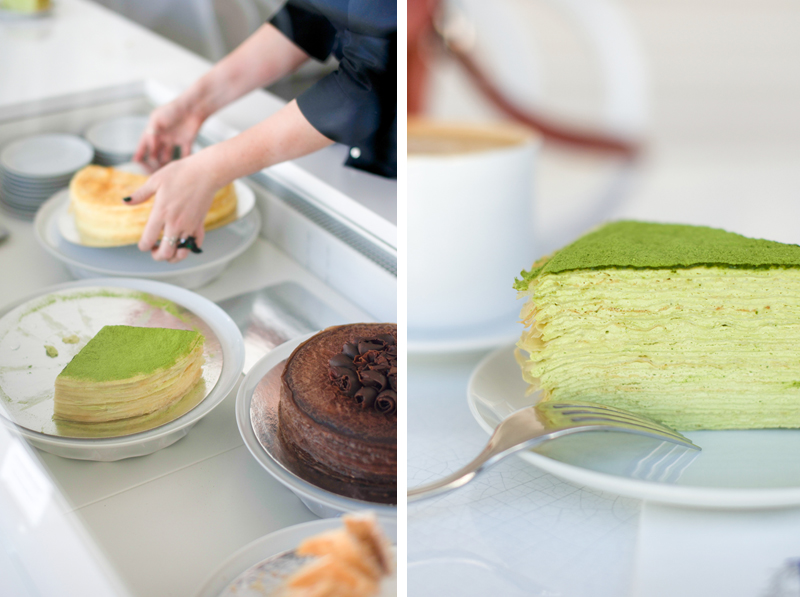 Lady M's mille crêpes are elegantly layered with at least twenty thin sheets, and in between each layer is a heavenly light pastry cream. You can imagine how delicate this thing is- twenty sheets of crêpe all on top of each other, and intricately spread onto each layer is a cream that's not too sweet, not too thick. Each bite, each slice is beautiful, and the cake in its entirety is beautiful- even the way they slice it with a warm cake knife is beautiful.
The Green Tea in particular is gorgeous with the scent of matcha and its vibrant green color. It also makes the best companion to the Stumptown coffee that they serve at Lady M in LA. It's sized perfectly, too, and even for a matcha lover like myself, this slice was more than enough. The prices are a bit steep at $9/slice, but you pay for quality and the art. No doubt Lady M is decadent, but I do love the fact that the 3rd St. location isn't over-the-top extravagant and is more minimalist chic in ambiance, in comparison to its Upper East store in New York.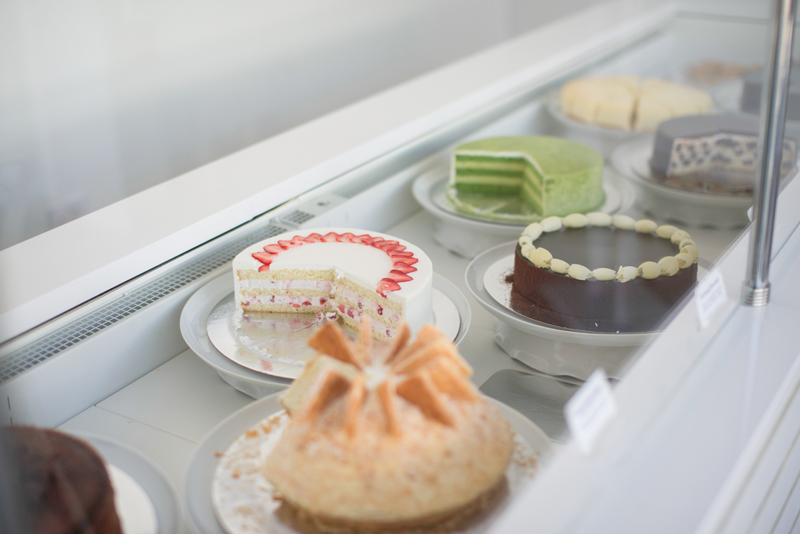 Lady M Confections
8718 West 3rd Street
Los Angeles, CA 90048
*Notes: green tea flavor runs out quick (if not first), closed Mondays