Blueberry Tea Cake, Coconut Oolong iced tea
Tranquil Tea Lounge feels exactly how it sounds. It's tranquil, kind of chic and modern but still cozy. It boasts an extensive list of delicious specialty and organic loose leaf tea blends, along with a great selection of delectable sandwiches and best of all, one of the most extraordinarily satisfying desserts I've ever had.
Their Blueberry Tea Cake is heavenly. I've been frequenting this place for many years now and I still can't get over the feeling I get when I revel in this delightful treat. The little rounded cake of goodness is infused with almond flavor, made with a bunch of organic blueberries, and topped with vanilla ice cream. It's rather simple, but something about the blend of flavors makes it taste illegally good. Perfectly moist, warm and sweet. Just perfect.
Every one of my friends I've brought to TTL will vouch for the tea cake the same way I do. What makes the Blueberry Tea Cake even better, though, is the iced or hot tea you get to enjoy it with. Tranquil Tea Lounge has over 90 options of different types of blends, with my favorites being their Coconut Oolong (simply oolong with coconut), Matcha Coconut Cooler (matcha green tea served with coconut milk), Sweet Almond (green tea maté infused with almonds, coconut, rose petals, cornflower), Geisha's Kiss (green tea infused with lychee, strawberry, jasmine, rose petals), Toasted Almond with soy milk (apple, almonds, cinnamon, beetroot), Road to Hana (fair trade organic black tea, organic rooibos, coconut, chocolate, vanilla), Matcha Float, and Monkey Picked Oolong. I've exclusively stuck to three, only because I'm just a creature of extreme habit but I know the other options taste great.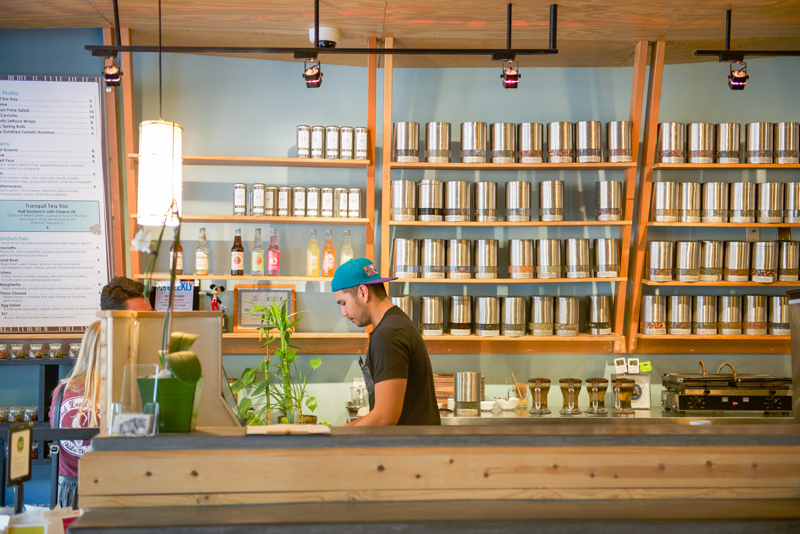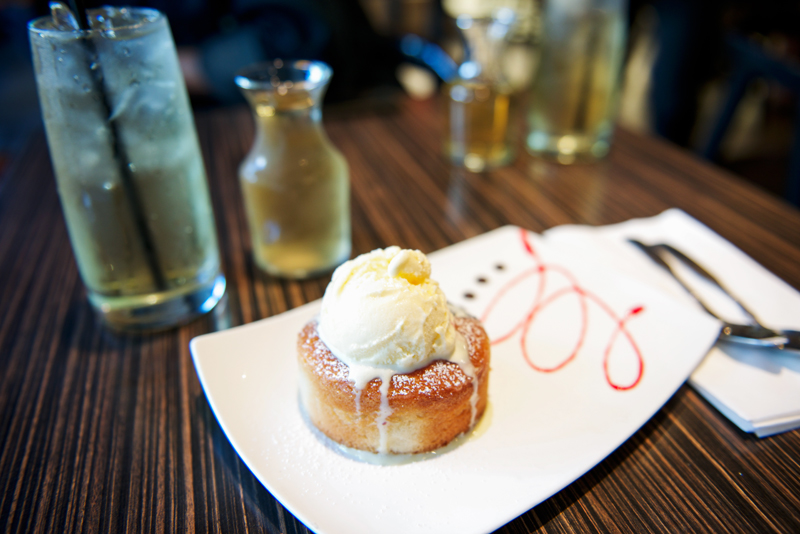 What also makes TTL a favorite spot is their Tranquil Tea Trio, a $9-$12 combo of half a sandwich, with your choice of salad or their soup of the day, and one drink of your choice (iced or hot). I almost always go with their turkey sandwich with a side of caesar salad, and the usual Coconut Oolong, iced and sweetened. Altogether, it makes the most ideal light meal. Thank you, Tranquil Tea Lounge, for existing.
Tranquil Tea Lounge
106 W. Wilshire Ave
Fullerton, CA 92832
*Notes: organic tea, meals for under $15/person