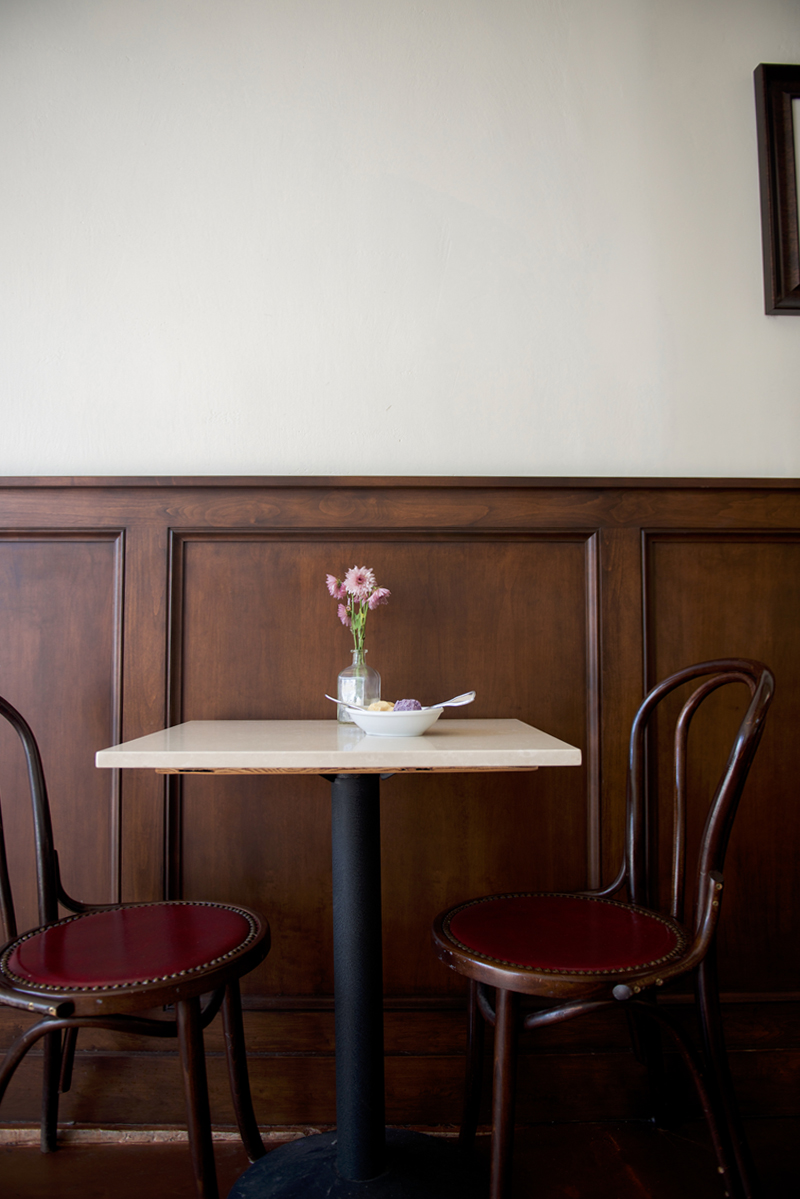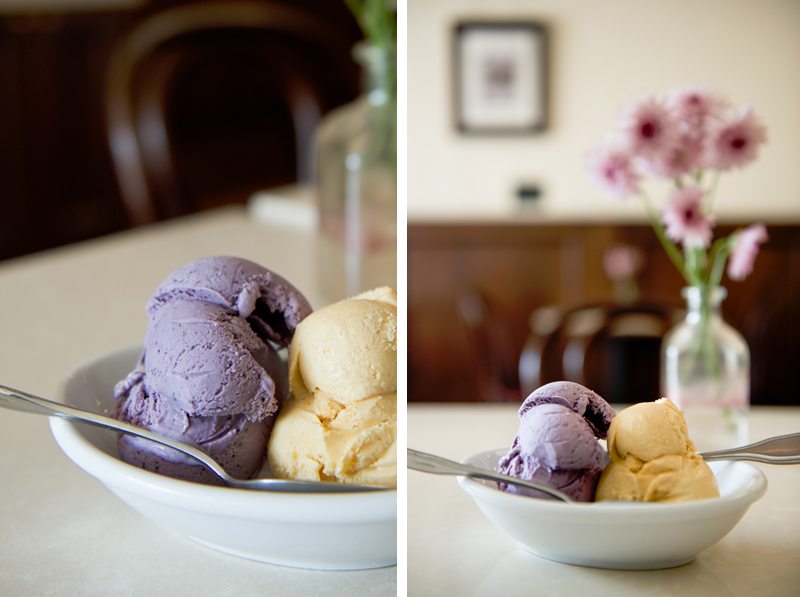 Blueberry Chèvre and Pumpkin Spice Cranberry
I'm a HUGE ice cream enthusiast. If I stumble upon a creamery that I haven't had, you can bet I'll try it out even if it means spoiling a little bit of my appetite for dinner. As morning time summer treats, a mid-day snack, before-dinner sweets, or an appropriate after-dinner dessert, and fall or summer, night or day, ice cream is the best pick me upper of all.
What makes ice cream even better is when it's made with organic ingredients. I know there's a lot of debate over the notion of organically grown food, but I believe that with carefully sourced organic milk, cream, and eggs, ice cream does taste that much more delicious. At Neveux Artisan Creamery, they use organic ingredients and pair 'em up with a complex combination of sweet and savory flavors. What you see above is their Blueberry Chèvre and Pumpkin Spice Cranberry– two of the most vibrant flavors I tasted from their selection this past Wednesday.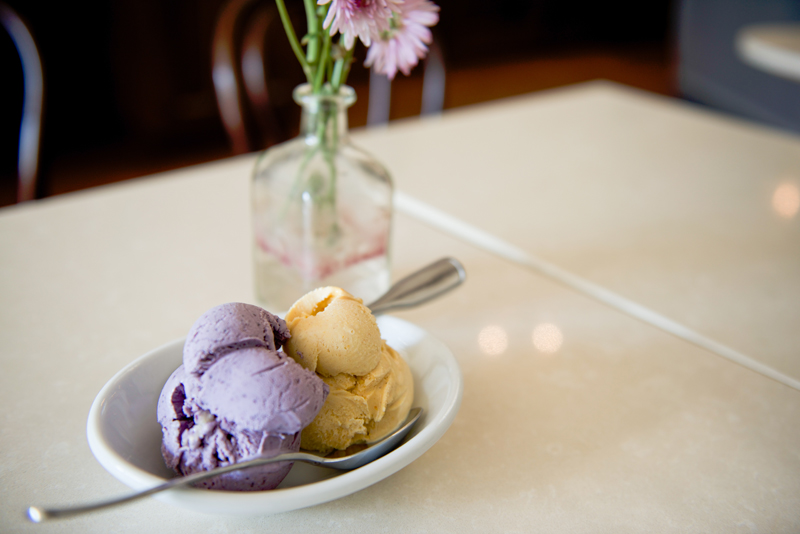 Neveux's Blueberry Chèvre is phenomenal- it's made with goat's cheese but it doesn't overpower the blueberry, instead it adds a sort of tart, sort of salty taste to the sweet berry. I love that the chèvre is light in taste, which makes this unique flavor the best blueberry rendition I've had from a creamery. Yeah, overall it tastes fruity (duh) but the chèvre helps to maintain that creamy, thick texture that I love about ice cream (I'm hardly drawn to fruity flavors when it comes to ice cream). Amazing.
As for the Pumpkin Spice, I'm a lover of all things pumpkin-flavored so… needless to say, the flavor tastes great. But Neveux's is a standout because it uses a bit of sweet cranberry and you can really taste that spice. Creamy, festive, slightly tangy, and homey- yes, the Pumpkin Spice Cranberry tastes like so/evokes all of that.
Their other flavors are solid, but I've had better Salted Caramel, Crème Fraîche, Lavender Honey, and Espresso elsewhere. Although, I'll stick to what I said and admit that Neveux does it best with intricately blending unique flavors.
Neveux Artisan Creamery
7407 1/2 Melrose Ave
Los Angeles, CA 90046
*Notes: organic